Connecting The Dots: 5 Consumer Pain Points Stalling The Connected Home Of The Future
A smart home that turns off lights when you leave a room, orders more bananas when you run out, and automatically switches on your air conditioning in your living room on a hot day as you're headed home seemed like a fantasy just a few years ago.
Thanks to the rise of smart home appliances, assistant technology, and the increasing interconnectivity of devices, this home can now be a reality for many people. Despite the promise, it's not as mainstream as expected. And with everyone spending a lot more time in the house these days, the importance of technology making your life more convenient has become more urgent than ever.
To uncover what some of the barriers and pain points are for consumers, Google partnered with Accenture to dig into what would help people adopt and use smart home technology.
Click here to download the full 2020 Google x Accenture Research: "The Rise of the Connected Home in the Asia Pacific"
In this first installment of a three-part series, we looked at the current state of home devices. We found that a lack of awareness and advocacy and a fragmented experience across buying and using devices are major barriers to people creating their own truly connected homes.
The Current Situation: Connected Homes Aren't Very Connected
The connected home market in APAC reached US$21 billion in 2019 and is predicted to double to US$43 billion by 2023,1 presenting an opportunity for brands to tap into this growing trend of people wanting to augment their lives with smart home devices.
In APAC, most homes currently either have a single smart device installed or use separate systems, with multiple devices that don't usually interact with one another.
Single devices are often placed in one room (such as a living room or bedroom), and functionality is usually restricted to the features of that device. Although separate systems can be somewhat integrated, control and connectivity is fragmented, meaning the experience isn't very smooth.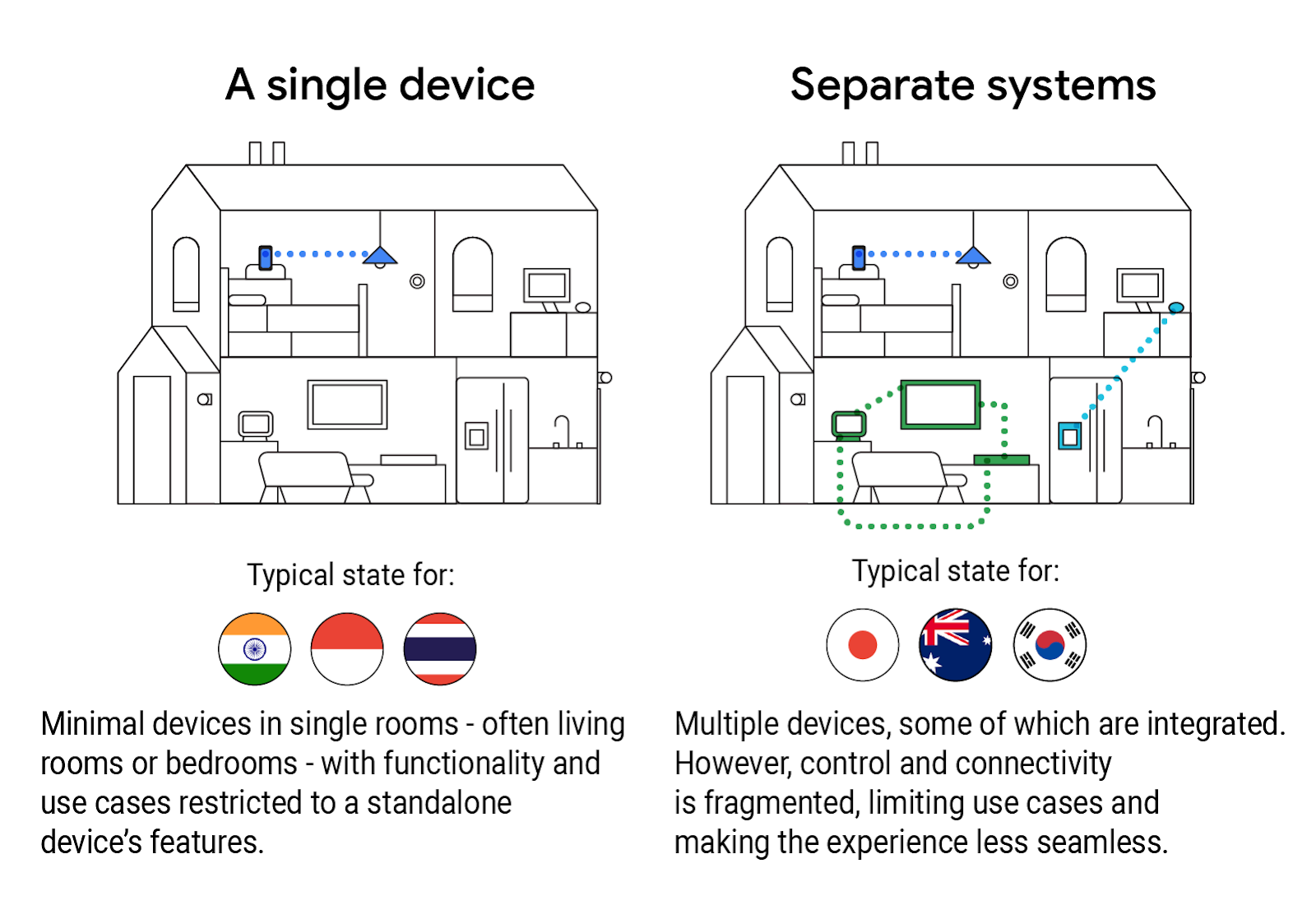 Entertainment is the biggest use case, with smart TVs being somewhat popular with an average of 36% usage across APAC markets. But most smart technology is barely used, with the next category of "control and connectivity" smart devices such as smart speakers, smart plugs, control buttons, and panels with an average usage of 1% to 21%.
Penetration of Connected Homes in Selected APAC Countries*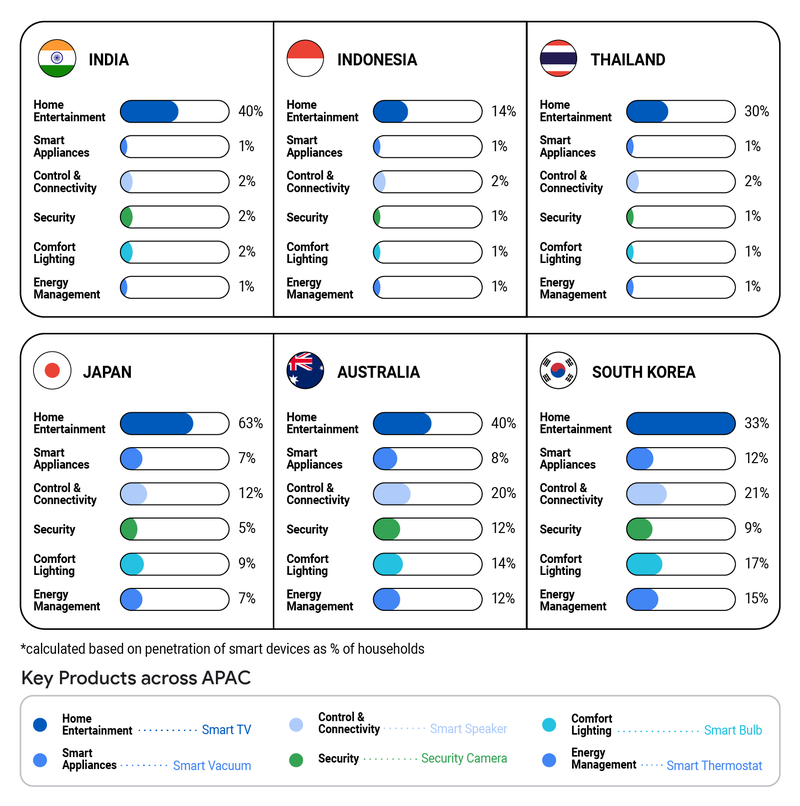 Smart technology has the potential to save us considerable time and energy, but separated devices don't have that magical time-saving spark that happens when all these devices and services are integrated and work together automatically.
While the technology exists, consumers are either not purchasing these devices due to a lack of understanding or not using them to their full extent. In many homes, devices are largely disconnected from one another, meaning the experience is not as seamless, and their smart capabilities are not being fully used.
So, imagine a home that helps you get to sleep easier on a cold winter night.
At 8:00 p.m., the house automatically warms to 24 degrees, the lights dim, and the nighttime security function is activated. Soon, the blinds will lower, the external lights will dim, and calming sounds will play on the bedroom speaker as you make your way to bed. But first, because you're watching a movie downstairs, the TV asks if you want to delay bedtime by 27 minutes, until the end of the movie. You say yes, and your movie resumes while all timers and settings adjust in the background.
This home would be possible today if systems were integrated. All the individual capabilities exist — we just need to bridge the divide between separate systems into a fully connected one where all devices work in unison.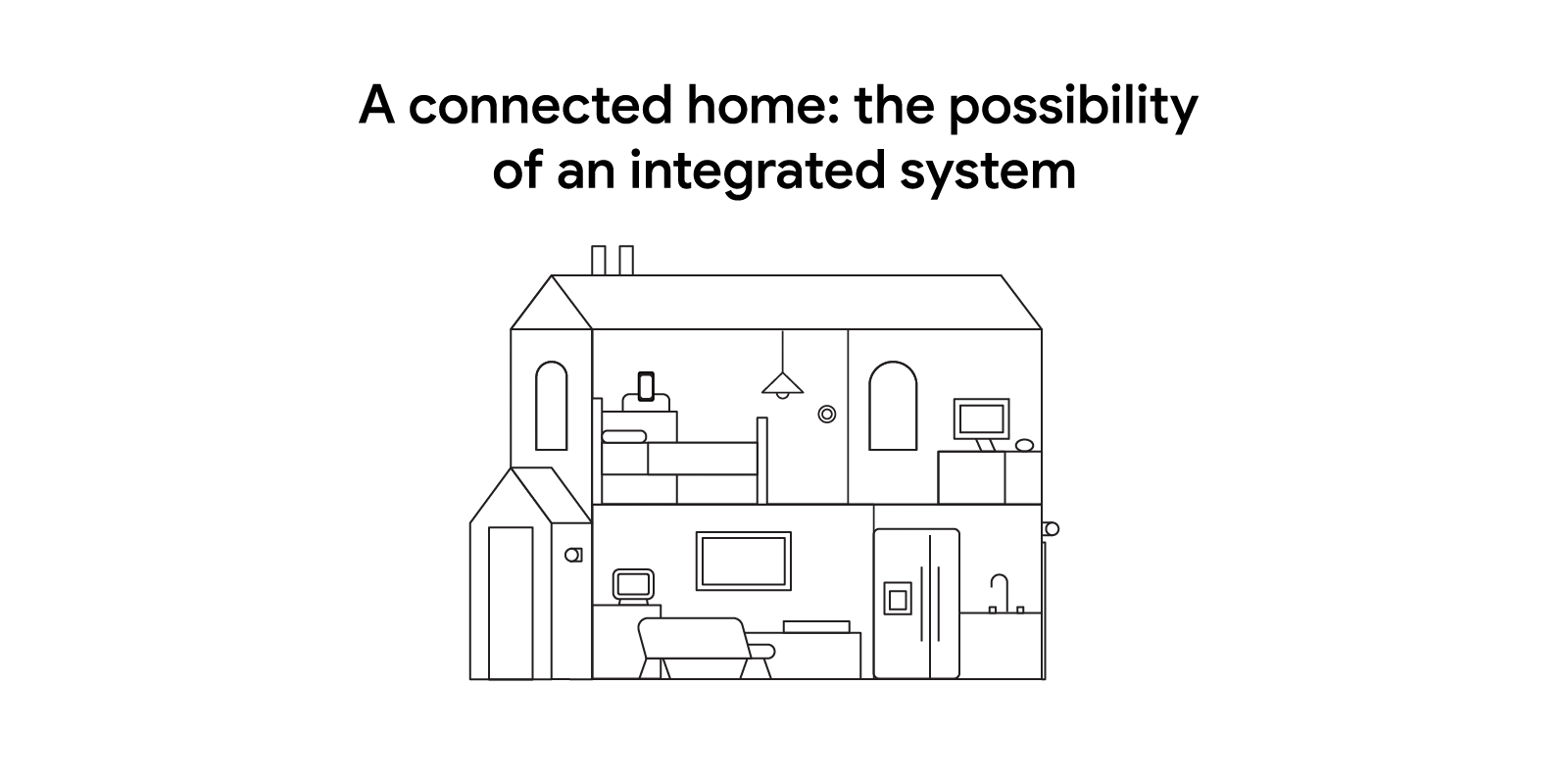 So, how can we build toward this connected home?
The Opportunity: Five Consumer Pain Points & How Industry Players Can Help
Many smart technology adopters are finding that the road to connectivity is paved with frustration, and having a few internet-ready devices does not mean you're living in an automated utopia.
While many people are ready to embrace new connected homes, the industry has opportunities to accelerate consumer adoption by lowering these five unintended barriers.
1. People Are Unsure Of Which Devices To Adopt & How To Use Them: Owning a connected device doesn't mean you know how to use it, and not everyone has the time or patience to learn. Even more, tech-savvy people don't know about all the new features and updates that could save them time.
Source: Quotes from 2020 Google x Accenture Research: "The Rise of the Connected Home in Asia Pacific" participants
The Smart Play For Industry Players: Invest in building an online community that reaches out to a broad audience, not just people who use a particular device. Invite market experts to take part in discussion sessions with this community; have them answer common questions on device usage, how to create an integrated home, and updates on new products and features. This not only is a good way to engage with audiences but also helps create consumer excitement about use cases and addresses concerns around device installation and privacy.
2.A Connected Home Takes Buy-in From The Whole Family: Most of the purchases are driven by one "connected home champion" of the family. Other household members play a key role in decision-making and can be either enablers or barriers to purchase.
Source: Quotes from 2020 Google x Accenture Research: "The Rise of the Connected Home in Asia Pacific" participants
The Smart Play For Industry Players: It's important to win over these secondary users, and once convinced, they can be big advocates for a connected home. Invest in educating people with fun and engaging content on connected home use cases that appeal to all members of the family — especially children and older family members. Excite them with use case opportunities by creating easy-to-understand content relevant to their interests, such as home improvement or video games.
Additionally, make connected home showrooms more accessible. Integrate smart devices with home appliances, interior design, or furniture stores to educate people on new ways they can use these technologies at home.
3. People Need A "do-it-for-me" Service, Not A "do-it-yourself" Approach: It becomes increasingly difficult for consumers to adopt a do-it-yourself approach as their connected home solutions keep getting more advanced.
Source: Quotes from 2020 Google x Accenture Research: "The Rise of the Connected Home in Asia Pacific" participants
The Smart Play For Industry Players: Provide setup and installation services as an option for people who aren't confident enough to create their own connected ecosystems and invest in automated support services that step in and help people if an issue occurs. Creating short video content that explains device integration and use cases or a dedicated landing page on information and tips will provide a useful resource for confused buyers.
To encourage wider adoption, offer these services on a larger scale that goes beyond specific use cases. Find ways to promote a complete "connected home" installation service that helps with integration.
4. Consumers Want Seamless Integration: For now, the connected home landscape is very fragmented, with numerous systems that don't integrate with one another and complex layers of content platforms, devices, and applications.
Source: Quotes from 2020 Google x Accenture Research: "The Rise of the Connected Home in Asia Pacific" participants
The Smart Play For Industry Players: Find ways to provide consumers with unified access to different content and service providers. Consider building partnerships with other companies to let people access all their devices and apps from one ecosystem. This helps streamline the way they use connected devices and levels up the siloed systems to an integrated home.
5. Concerns About Privacy & Security: Privacy and security are big concerns when people think about buying smart devices. Consumers need to feel like they are in control of their data — simply giving them information on how their data are being used isn't enough.
Source: Quotes from 2020 Google x Accenture Research: "The Rise of the Connected Home in Asia Pacific" participants
The Smart Play for Industry Players: Think about offering visual dashboards or key indicators to help privacy and security concerns. Provide a more tangible way for consumers to monitor and take control of their privacy and data, such as changes to user settings, sensitive content, and manual device switch off.
The Future Is Integrated: Creating Connected Homes, Together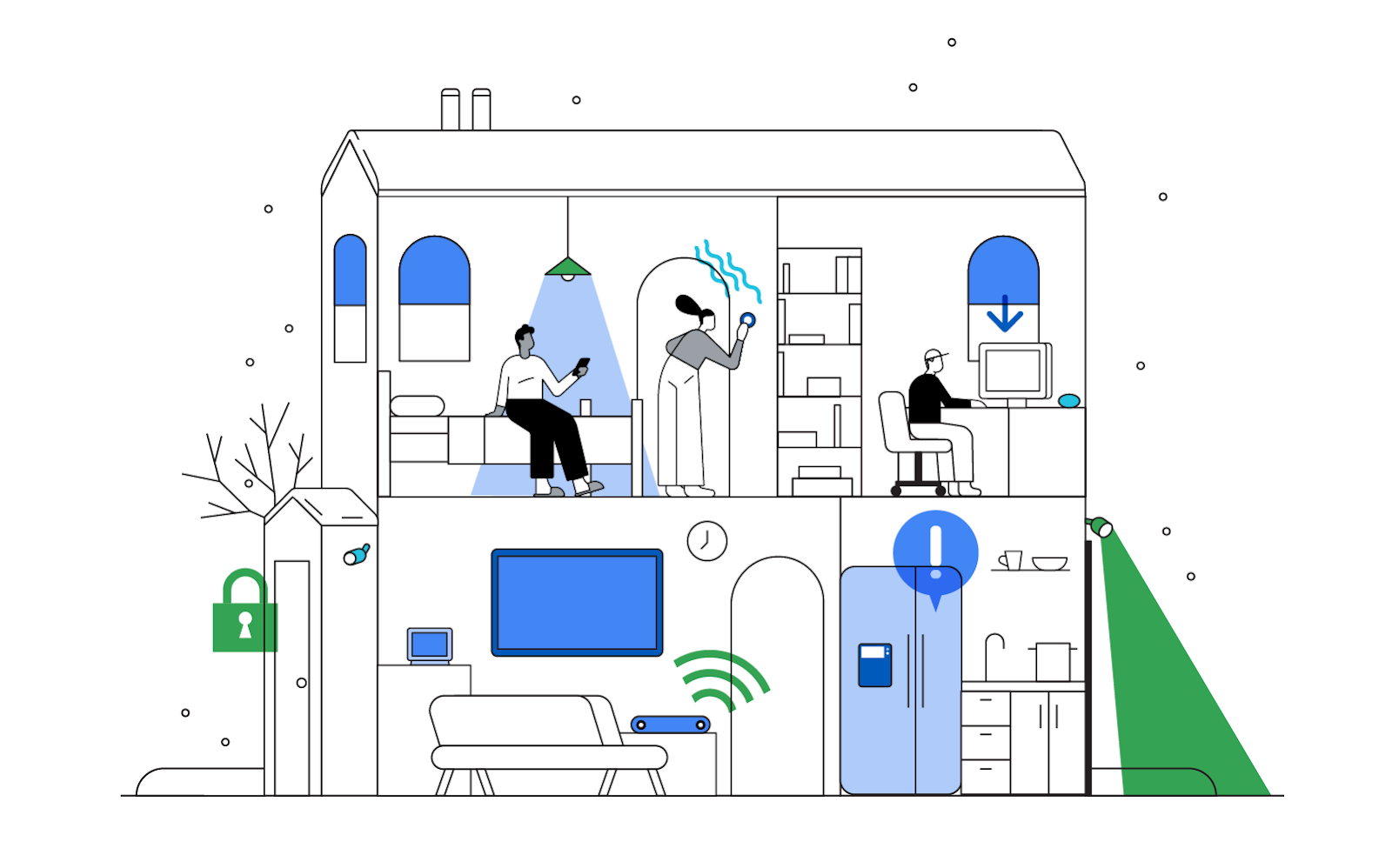 The home that selects a movie that will finish before your usual bedtime, cooks dinner while you are on your way home, and lets you manage everything from a single device is becoming a reality. But to get there, technology companies must work together to provide solutions that improve people's lives and are easy to learn and use as one connected system.
Now, that doesn't seem so futuristic after all.